About The Project
Project Name: 180 Burnhamthorpe Road West Condos
Location: 180 Burnhamthorpe Rd W, Mississauga, ON L5B 4N4
Developer and Architect: Emblem Developments
Interior Designer: TBA
Status: Pre-construction
No. of buildings: 2
Storeys: 45 and 65
Building Type: Condominium
Total no. of units: 1150+
VIP Launch Date: 2023
Unit Mix: 1 bedroom-2 bedrooms + den
Introducing a new living experience at 180 Burnhamthorpe Road West Condos, located in the center of downtown Mississauga. The condominium aims to bring new architectural visions to facilitate and support the rapidly developing region of Mississauga. The condominium consists of two high-rise towers rising 45 and 65 storeys, atop a 6-floor podium structure. The condominium is composed of over 1150 suites with many different size options, ranging from 1 bedroom to 2 bedrooms + den.
Each suite is finely crafted to maximize comfortability while introducing new modern elements of design and inspiration. Designed to accommodate and perfectly suit any lifestyle. For example, the main living room area has 9'-10' high ceiling, allowing more natural sunlight to enter and creating more spaciousness. Each suite is designed to perfectly contrast the surrounding environments of Mississauga, highlighting its natural and charming beauty.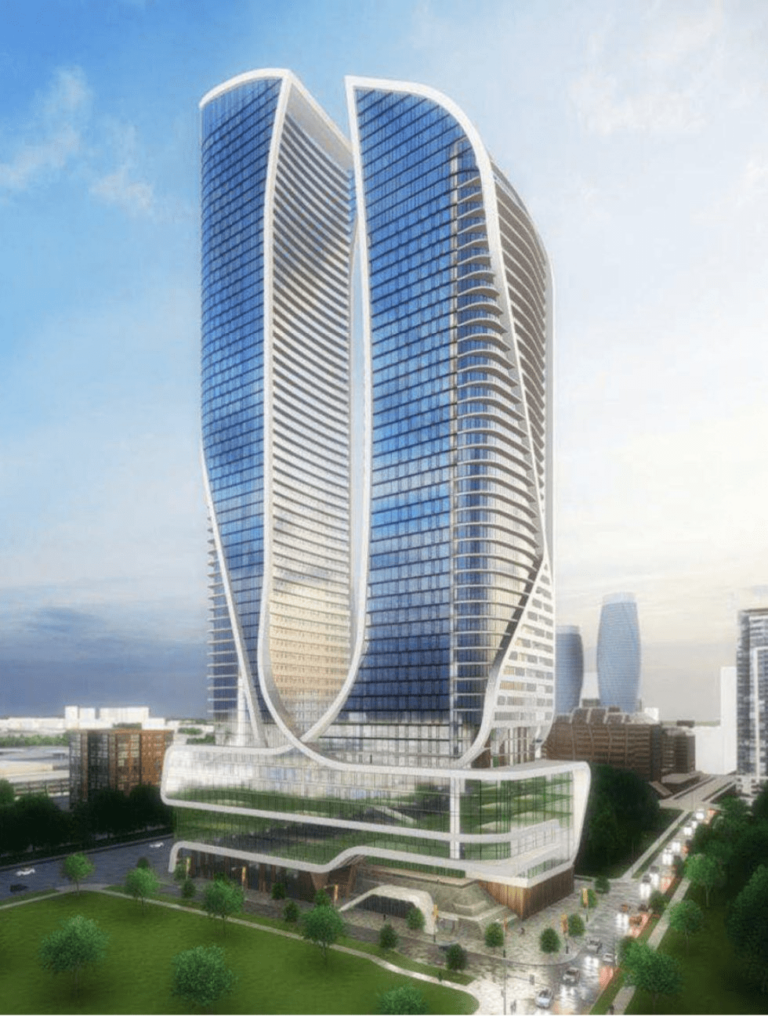 Developer, Architect, Designer Info:
Emblem Developments confidently brings high creative expectations to every project. They value commitment to improving the nearby public spaces and neighbourhoods by introducing new memorable residential landmarks. The core principles of their company are to create environmental sustainability and innovation. Their goals are aligned to still exceed the prestigious modern standards. They also recognize the importance of daily necessaries and convenience; therefore, future residents could always expect their comfort and accessibility to be prioritized first.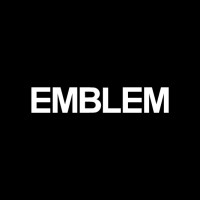 Details:
The final amenities of the condominium are still to be determined but investors could expect Emblem's most common prestigious and luxurious amenities. These could include outdoor terraces, visitor parking, cardio room, gym studio, recreation lounge, party room, open pedestrian walk-space, bike parking and concierge.
Location: 
180 Burnhamthorpe Rd W Condos is a short walk from Square One Shopping Centre, one of the largest and most popular Canadian shopping malls. The mall offers overs a large variety of 360 retail stores, dining, entertainment, and services, with popular brand stores such as Nike, Apple, Footlocker and many more. The newly renovated food court offers a wide selection of various cultural delights from around the world.
This development is also close to the popular tourist spot of Kariya Park, a public Japanese garden with historical significance to Mississauga and its Japanese sister city. Visitors could enjoy a quiet escape from the urban lifestyle to indulge in the breathtaking scenery. The park features several large ponds, bridges, woodlands, gardens, and gazebos, all designed with a traditional Japanese vibe. The garden features several Japanese-native tree species, such as Peonies, Ginkgo, Redbud, Japanese Maple, and cherry blossoms, which beautifully bloom every spring.
Public education institutions located nearby include Elm Drive Public School, Sheridan College and UofT Mississauga. In the 2021-2022 period, the college is expected to enroll over 21,000 students, while the university is expected to enroll over 16,000 students, as well as over 65,000 alumni. Future investors would expect countless domestic students to be interested in this condo. Its outstanding location and convenient nearby amenities make it the perfect off-campus residence for future students.
Transit:
The Hurontario Street and Burnhamthorpe Road W intersection is located close to the multiple public transportation services, such as Hurontario LRT, Mississauga transit, GO transit. The area also has incredible walking and transit scores, meaning daily errands and necessities are only a few steps away. The location of the condos also allows easy access to major Toronto highways, including Highways 403 and 401.
The combination of the convenient environment, proximity to commercial retail, breath-taking natural scenery and the exponentially increasing demand makes this project highly demandable for investors. Don't miss your chance to register and live for 180 Burnhamthorpe Road West Condos before the opportunity disappears!