About The Project
Project Name: Exchange District Condos
Location: 151 City Centre Dr., Missisauga, ON
Developer: Camrost Felcorp
Architect: IBI Group
Landscape Architect: –
Interior Design: Jovenhuard
Status: Pre-construction
No. of buildings: 4
Storeys: up to 72 storeys
Total no. of units: approx. 2000 units
Unit Breakdown: TBA
Suite Size: TBA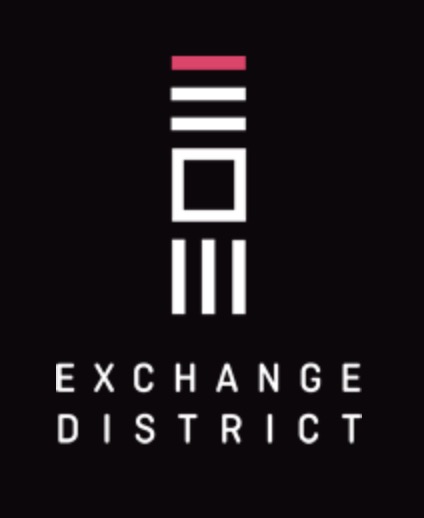 Experience the future of downtown Mississauga at The Exchange District – a pre-construction condominium development that is part of a 3-acre site located at 151 City Centre Drive and is adjacent to Square One Shopping Centre. Exchange District Condos is proposed to consist of 4 buildings of up to 72 storeys with a total of approximately 2000 units. Besides residential suites, the Exchange District will be a mix-used development offering office space, retail stores, a hotel, and parks. With Camrost Felcorp as the developer, Exchange District Condos is guaranteed to be luxurious and positioned in the most ideal part of Mississauga that caters to those who lead an urban, vibrant lifestyle.
Neighbourhood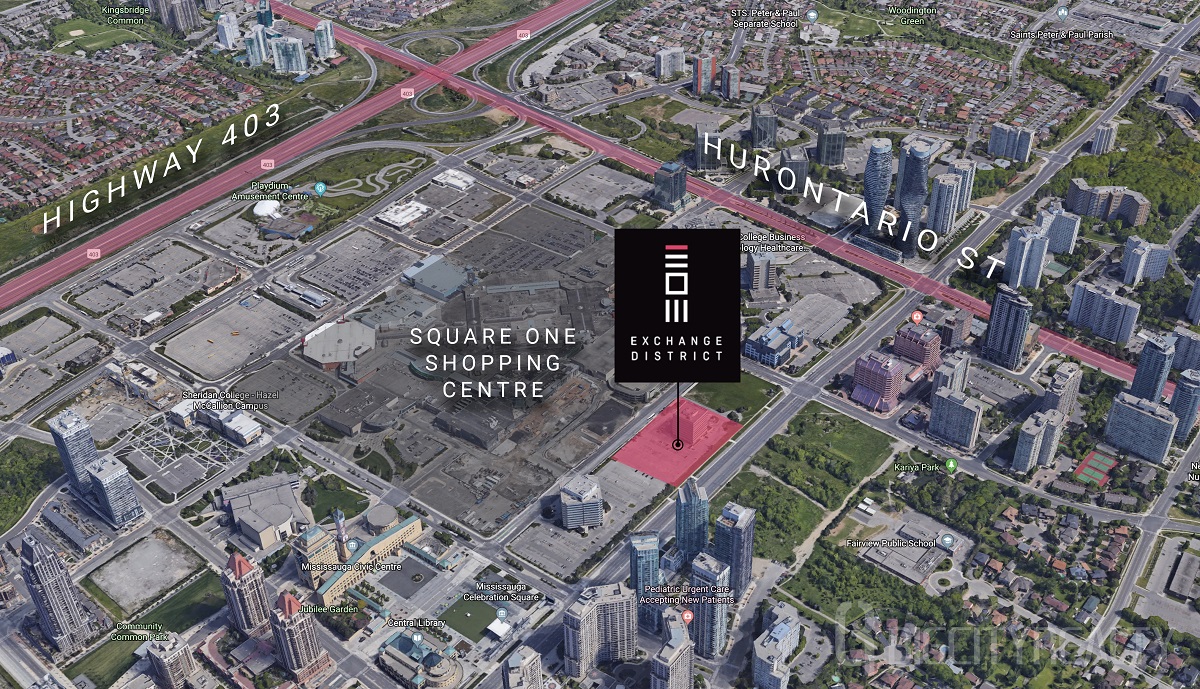 There's really no better location in Mississauga than the site of Exchange District Condos. At the heart of downtown Mississauga, residents will be steps from the city's best amenities, shopping, and transit. The largest shopping centre in Ontario, Square One Shopping Centre, is right in front of Exchange District Condos. Furthermore, you're surrounded by supermarkets and restaurants – Whole Foods Market, Metro, T&T Supermarket, Grano Ristorante, Alioli, Bier Markt, and Moxie's Grill & Bar – just to name a few.
For those with family in mind, several public schools are found in the vicinity of Exchange District Condos. These include: Fairview Public School, Huntington Ridge Public School, Father Michael Goetz Secondary School, Chris Hadfield Public School, and Bishop Scalabrini School. The Hazel McCallion Campus of Sheridan College in addition to the Mississauga campus of University of Toronto offer residents high academia options as well.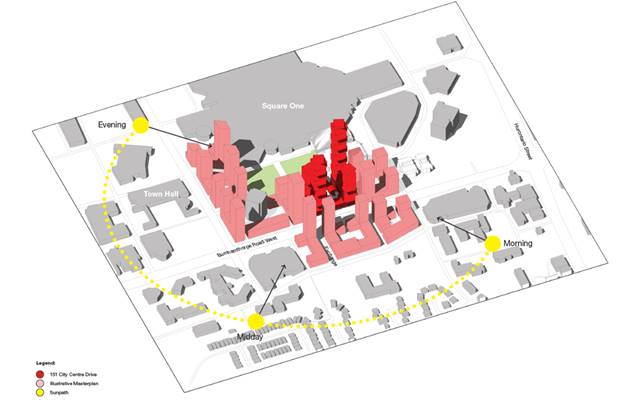 Of course, the best part of an up-and-coming city is the vast amount of greenspace that's still available. Notably, Mississauga's best parks are also located here. Kariya Park is a landscaped Japanese garden that's only a 5-minute walk away from Exchange District Condos. Couple the numerous local parks with lakeshore activities available at Lake Ontario (which is less than 15 minutes away), you can live an active lifestyle while stilling being at the city centre.
Mississauga Celebration Square, Living Arts Centre, YMCA, and City Hall are all next door to Exchange District residents. Furthermore, you'll have banks, LCBO, cafes, and community centres all down the street. So, whether you're looking for quiet day at the Central Library or a fun night out at Cineplex Cinemas Mississauga everything is found just a quick walk or drive from Exchange District Condos.
Amenities

This project will ambitiously transform the area with new retail and dining. Besides the obvious condominium residences, the Exchange District is proposed to bring modern offices, a high-end, boutique hotel, and plenty of greenspace and public amenities.
Camrost Felcorp's past success in their projects can be attributed to their immaculately refined style and well-thought-out suite layouts. Following such high standards, you can expect Exchange District Condos to be equipped with features and finishes just as luxurious and brilliant as their previous developments. Look forward to posh finishes, spacious kitchens, upscale appliances, and floor-to-ceiling windows. Early marketing material depicts Exchange District Condos to confer an urban and cosmopolitan image with glamorous and highly stylized branding that matches the vibe a of a downtown core.
Transit

Located south of Highway 403 and Hurontario St., Exchange District Condos will be at the center of Mississauga's best transit options. The upcoming Hurontario LRT will have a stop right at the doorsteps of Exchange District Condos. Furthermore, the City Centre Terminal will enable you to take the local buses, MiWay, as well as GO transit. The Cooksville GO Station is also just down the road – a 5-min drive away. Drivers will also have easy access to Highway 401 and the QEW too. With so many transportation options, travelling across the GTA has never been so easy.
Mississauga's Downtown 21 Master Plan
What makes downtown Mississauga a great investment or home? Mississauga's Master Plan strives to create a city centered around attracting major employment, sustainable living, designed for a range of transportation modes, focusing on a small, intense location while developing within defined standards and locations. All of these guiding principles will create a downtown Mississauga that is transit-friendly and filled with great public squares, parks, and venues. As part of this master plan, Exchange District Condos will enable all its residents to reap the benefits of these urban improvements.
Developer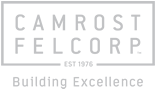 Backed by 40 years of experience, Camrost Felcorp have been building excellence since 1976. Camrost is dedicated to their philosophy of building on a foundation of superior craftsmanship, a pre-eminent address, and a timeless style that is ahead of the industry. Their outstanding portfolio includes over 60 buildings, 10,000 residences, and over 2 million sq. ft. of office and retail spaces.
Some of their distinguished projects in Toronto include:
101 St. Clair, Upper East Village, Cumberland Tower, Blue Diamond, and Yorkville Private Estates
Architect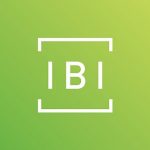 Founded in 1974, with their first two offices in Toronto and Vancouver, IBI Group has experienced rapid growth with over 60 offices in North America, Europe, Asia, and the Middle East. Their superior service quality, ideals, and their integration of sustainable practices are all factors that have led to their escalated growth and secured them a positive reputation in the industry. IBI Group has played a fundamental role in designing everything from high-rises to industrial buildings, transit stations to highways, airports to toll systems, so it's not an overstatement to say they are defining the cities of tomorrow.
See other pre-construction projects with IBI Group on the team:
Downtown Mississauga is an underrated part of the GTA that is brimming with potential. With so many improvements and exciting developments in the works, it will be a great place to call home. Exchange District Condos is ushering in whole new way of life – where the city centre conveniences are all at your doorsteps.
Register to get immediate VIP access to more floor plans & pricing