About The Project
Project Name: Brightwater
Location: 70 Mississauga Road South Mississauga, ON L5H 2H3
Developer: Kilmer Group, Dream Unlimited, Diamond Corp, Fram Building Group, Slokker Real Estate Group
Architect: —
Planning Firm: Urban Strategies Inc.
Status: Pre-construction
Storeys: approx. 19, 23, 25, 26 and 29 storeys
Total no. of units: 2,995
Pricing: From High $300s
Estimated Launch Date: —
Expected Completion Date: —
Estimated Occupancy Date: 2023
Exciting plans are in place for a mixed-use community coming to Mississauga's Central Waterfront at 70 Mississauga Road South, the former site of Imperial Oil lands. The Port Credit West Village Partnership (WVP), which is a joint venture of four of Canada's most esteemed developers: Kilmer Group, Dream Unlimited, Diamond Corp, Fram Building Group, and Slokker Real Estate Group proposes "Brightwater." The plan calls for a multi-phased waterfront community of 2,995 new residential units comprised of townhomes and apartment units. Brightwater will also have commercial, institutional, and open spaces use.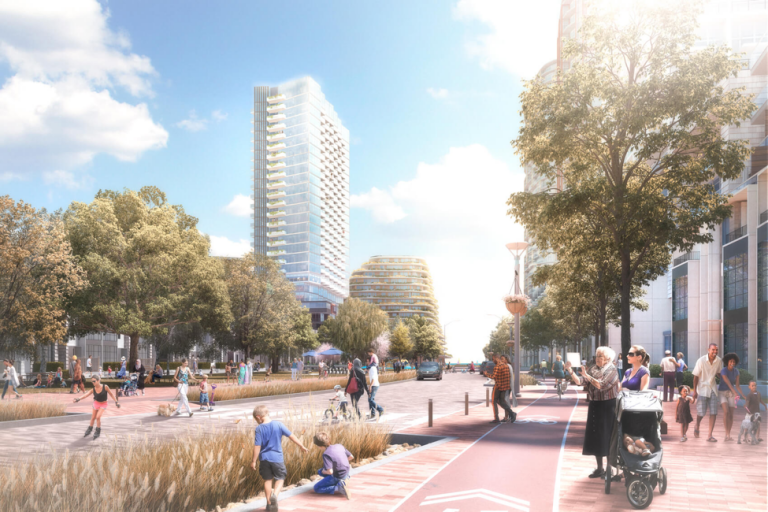 DEVELOPERS
WVP is an amalgamation of Canada's finest developers, who have pooled together their many years of expertise, experience, and creativity to form WVP.

Kilmer Group is an investment and business development firm based in Toronto. Kilmer Group invests in Private Equity, Infrastructure & Real Estate, and Sports & Media. Kilmer Group has a long history of owning and operating Canadian businesses in diverse industries ranging from construction, publishing, media and entertainment, gaming, and call centres to name a few.

Founded in 1994, Dream has come a long way since its founding date by becoming one of Canada's dominant real estate companies. Dream has approximately $9 billion of assets under its belt in North America and Europe. A firm of many talents – Dream provides asset management services for three TSX listed funds and operates four businesses.

DiamondCorp has established its name in the Toronto real estate industry, with many award-winning developments in its portfolio. DiamondCorp was only founded in 2008 but has since then invested in 20+ development projects, comprising 19+ million square feet of development density, which includes over 16,500 homes and 3.5 million square feet of commercial development.

FRAM+Slokker carries over 50 years of development and construction expertise across Canada and the United States. FRAM has over 11,000 residences in its portfolio – ranging from custom homes, single-family, multi-family, condominium, and rental homes to name a few. Slokker has over 30 years of experience in building homes, retail, office, industrial and warehouse space in Canada and the United States. Slokker's financial stability allows it to take on projects with confidence in providing customers with what they need.
AMENITIES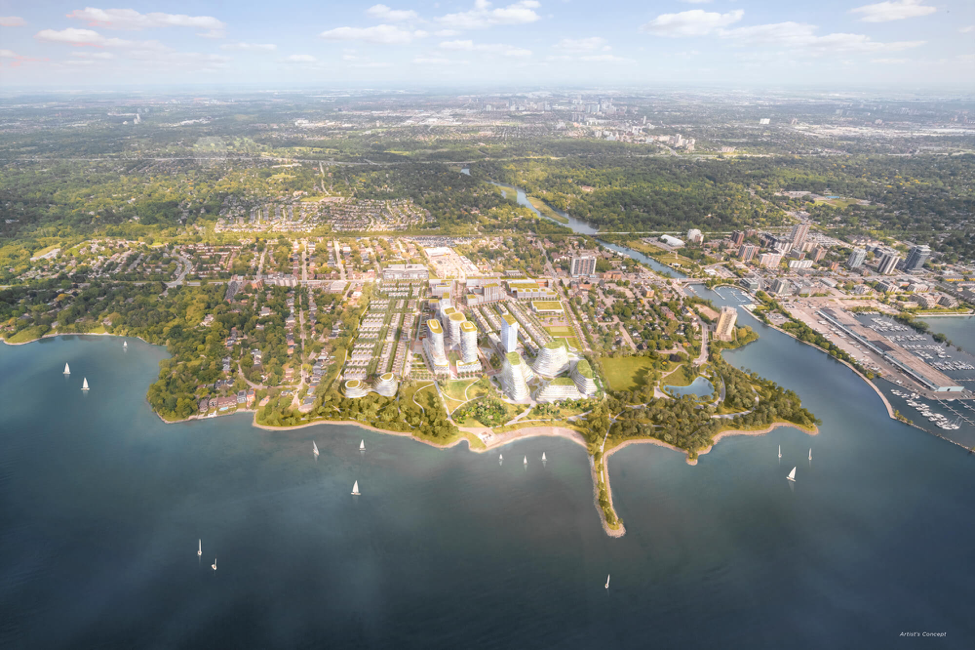 WVP plans for a multi-phase waterfront community that is full of life, complete with innovative architecture, community meeting spots, green parks, and open spaces that capitalizes on the beauty of the Mississauga Waterfront. Brightwater will consist of a mix of residential, commercial and institutional uses as well as an intricate network of public and private roads.
WVP proposed an outstanding addition of 2,995 units to Mississauga. This total will be broken down into 329 townhomes, 69 back to back & stacked townhomes, and 2,597 apartment units. Townhomes are proposed along the west and east sides of the site. The site will account for 4,096,092 Sq. Ft of residential GFA and 397,600 Sq. Ft of Non-Residential GFA.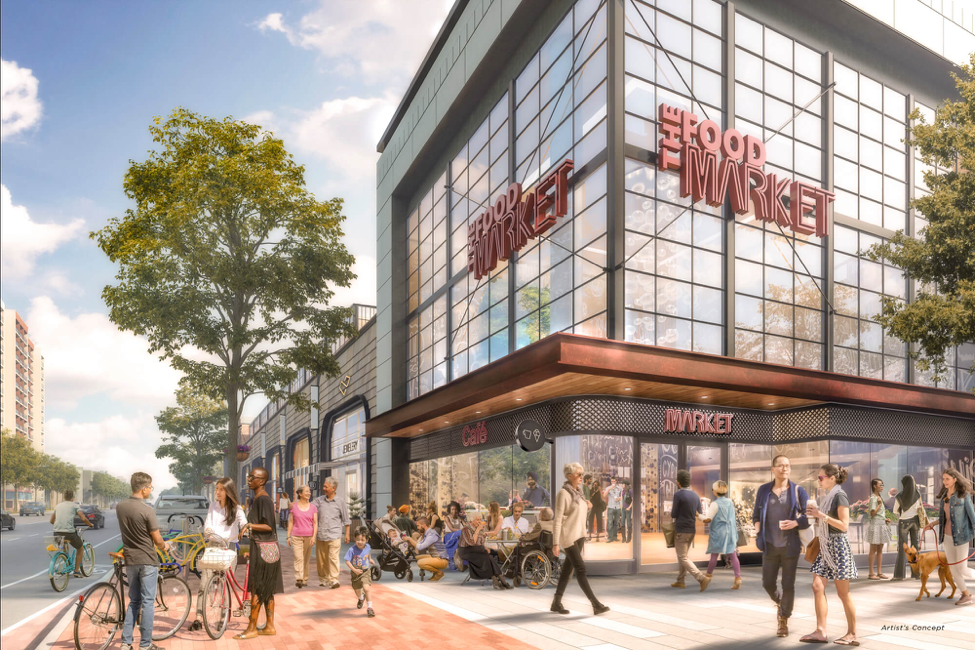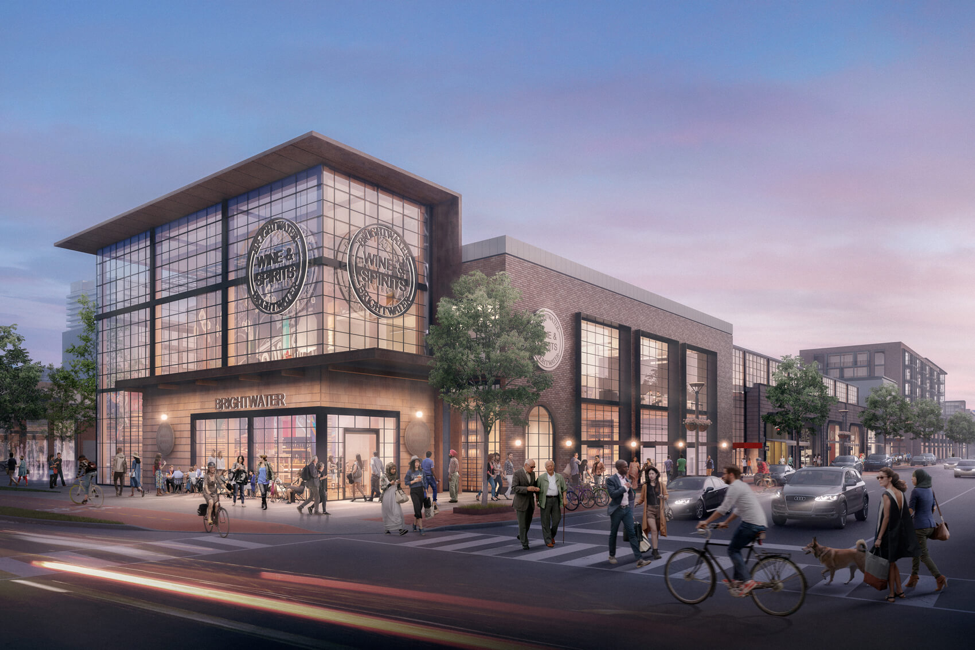 Brightwater will be home to mid-rise and high-rise buildings, some of the building heights range from 2 ½, 19, 23, 25, 26, and 29 storeys high. Retail commercial use buildings range from two to three storeys, proposed alongside Lakeshore Road West. A "promenade" street and 82 ft. public park will connect Lakeshore Road West to a 7.8-acre waterfront park. In addition, a public elementary school will be a part of Brightwater, making it easy and comfortable for families to drop their children off at school nearby.
At the north end side of the promenade will be a "village square" comprised of mid-rise mixed-use retail commercial and residential buildings. At the south end, will be a "campus" comprised of residential and non-residential uses within mid-rise buildings that connect to the waterfront park.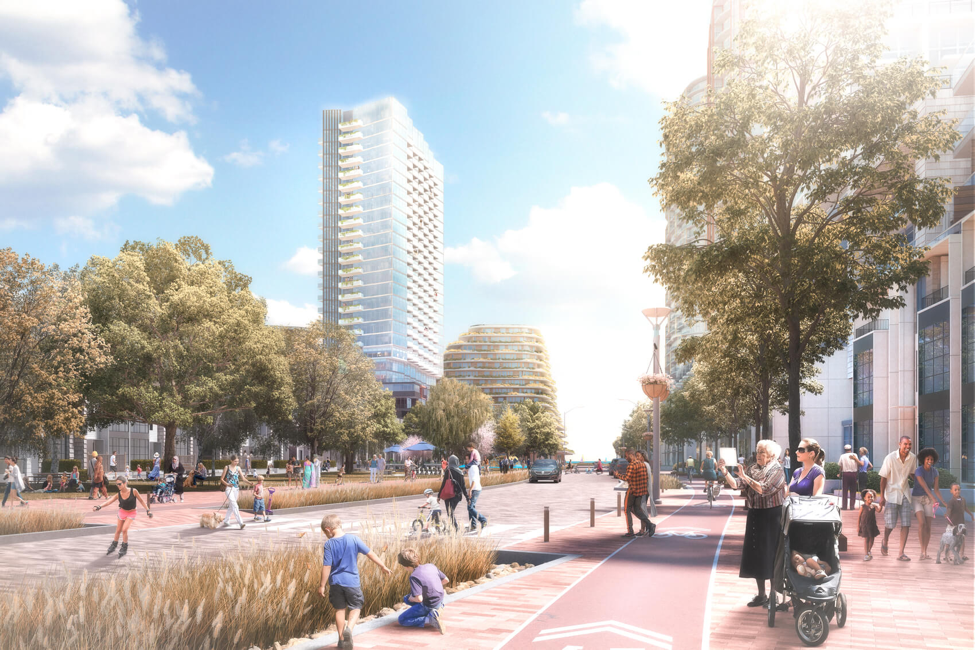 A 13.4-acre public park area will reunite Brightwater residents together, forming a sense of community and union. The mixed uses of land proposed by WVP will not only forge a vibrant and dynamic community for Brightwater residents, but it will draw neighboring residents from Port Credit and further to take in the beauty of the Waterfront community.
LOCATION
Not only will Brightwater residents have access to whatever they need within the community, but the site's location offers a plentitude of amenities. At 70 Mississauga Road South, residents are connected to Lake Ontario and the Waterfront Trail. The Waterfront Trail connects 140 communities and has both on-road and off-road facilities. Calling all nature lovers, this trail is perfect for a late-afternoon stroll, or activities such as cycling, rollerblading, and others.
Residents will find themselves minutes from their doorstep to the Credit River, Port Credit Marina, Library and Arena. Another scenic destination that will take your breath away, especially during sunset and sunrise! You will feel as if you are looking at a canvas. Credit Village Marina is home to vessels for seasonal docking. The Village of Port Credit is known for its old-fashioned town atmosphere; it is as if you are in another decade!
Over 300,000 square feet of shopping, dining, and office and services await you at the Port Credit core. Residents from all around Toronto travel to dine at Port Credit's restaurants, which are usually packed and lively, especially on a warm sunny day. Some favourites include Port Credit Social House, Ombretta Cucina + Vino, Chelsea, Posta Italbar Cucina, and Raw Aura Organic Cuisine.
See more pre-construction projects in Mississauga…
TRANSIT
Whether you're travelling for work or school, Brightwater is ideally located to many transit options and roadways, making your journey a breeze. Port Credit Station is only an 18-minute walk away, where residents can connect to MiWay routes. Port Credit Station is a mobility hub, with service to the Lakeshore West GO Transit line, MiWay local buses, and Hurontario LRT.
For residents who drive, merging onto Lakeshore Road East can connect you to neighbouring cities such as Etobicoke, Toronto, Oakville, Brampton, and more. The Queen Elizabeth Way is just to your north, as well as Highway 401.
Brightwater is your chance to embark on an entirely new way of living – a community complete with everything you need!
REGISTER TO GET IMMEDIATE VIP ACCESS TO MORE FLOOR PLANS & PRICING